Dry Cleaning and Laundry Services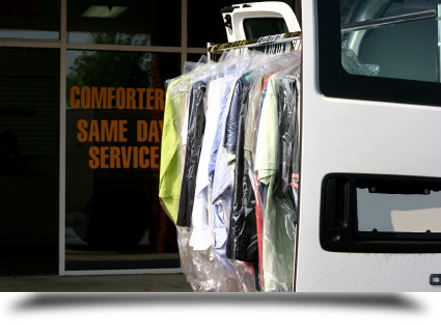 The Cobble Hill Cleaners and Laundry in Brooklyn, NY offers dry cleaning and wash and fold service but you can also wash and dry your own clothes here. We also offer free pickup and delivery service 7 days a week for your convenience. The products we use on your garments are eco-friendly, organic and hypoallergenic. Our on-site tailor will also do alternations and mending.
All shirts are thoroughly inspected prior to laundering and placed in small loads to ensure a thorough wash. The collars, cuffs and elbows are treated and gently scrubbed when needed. Only the finest detergents are used and all items are sanitized and returned free of chemical odor and stiffness.
Our Services Include:
Commercial Service
Dry Cleaning
Pickup and Delivery




Pressing
Self-Service Machines
Tailoring





Items We Clean Include:
All Apparel
Beding
Comforters
Down Comforters
Drapes
Leather




Linens
Pillows
Rugs
Slip Coversw
Suede
Towels




UGGs
We also clean and preserve Wedding Gowns.



Price List:
Items may be subjected to up-charges for, linings, length of garment, weight of garment, leather trim, beading, pleats, silk, linen, wool, polyester, cashmere, etc.
Laundered Shirt
Skirt
Pants
Sweater
Blazer
Two-Piece Suit
Outer Jacket
Dress
Coat



Schedule Service
Take advantage of our free pickup and delivery service 7 days a week.